Charlie's Subaru Loves Pets
Join Us For Our Next Event!
Oct. 22nd 11AM-1PM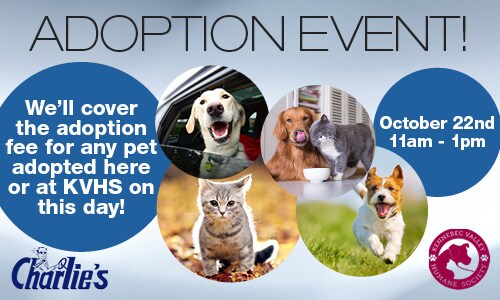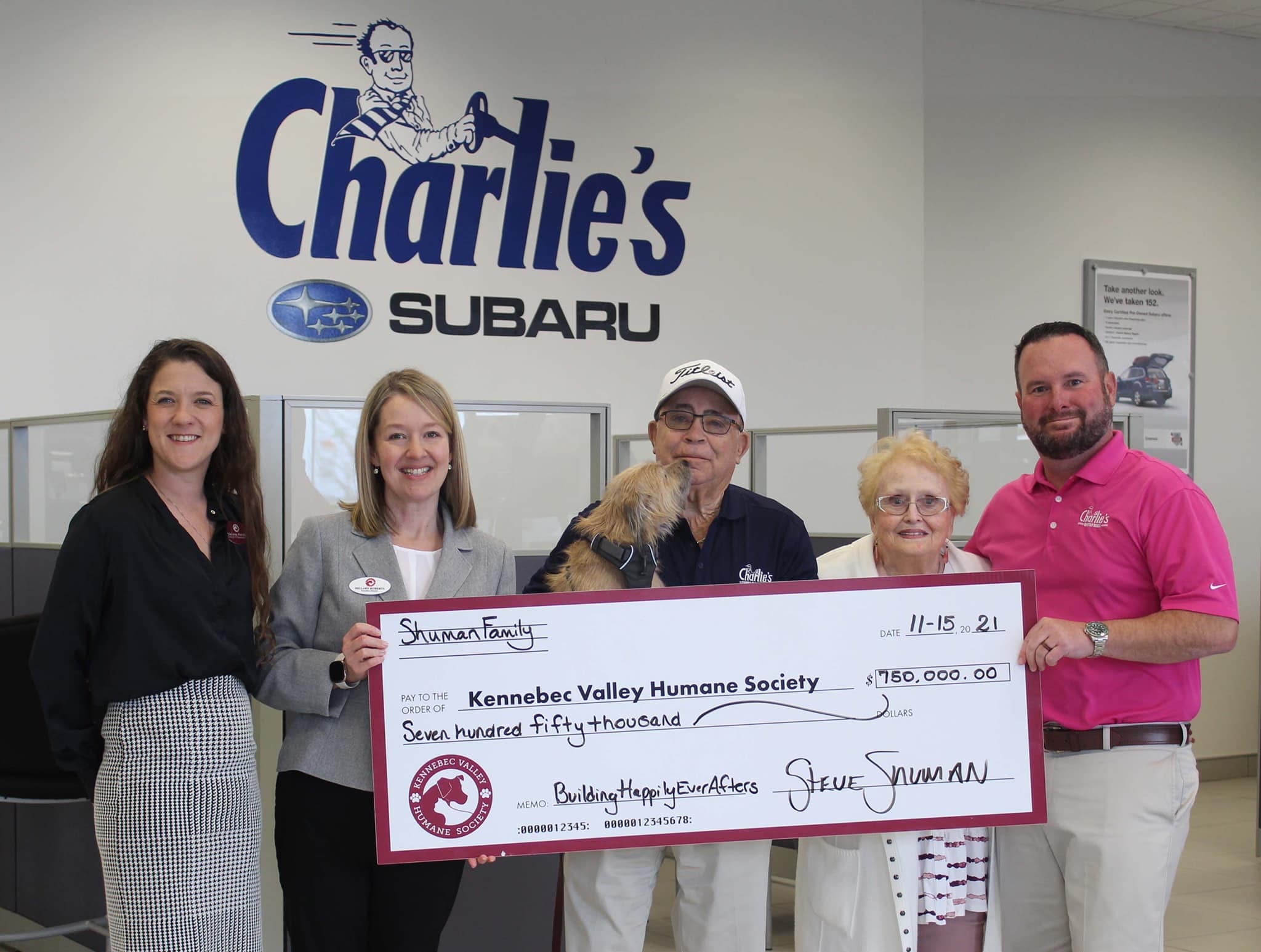 These Pets And More Are Up For Adoption!
Let's Talk About Pets!
Charlie's Subaru is a proud supporter of Subaru Loves Pets!
This year we are proud to partner with Kennebec Valley Humane Society for a virtual pet adoption!

For years Charlie's Subaru has supported local animal shelters and provided resources to help these wonderful animals find their furever families.
About Our Partner Shelter
In August 1927, Miss Mabel Connor, with the help of a small group of animal lovers, established the Augusta Humane Society. This organization is the predecessor of the present Kennebec Valley Humane Society (KVHS). Due to the generosity of several local humanitarians, the society was eventually able to build a facility specifically designed for animals. Construction on Pet Haven Lane began in 1961. The original building was named in honor of Miss Connor. Later the Bradstreet-Carpenter Wing was added.
In 1973 the State of Maine passed the Leash Law. This law required that each municipality be responsible for all stray animals. Soon the KVHS was providing services to over 23 communities. The facility that was built in 1961 was now flooded with more than 3000 incoming animals from 23 communities each year. Space was not adequate, and there was no separate holding area for animals brought in by Animal Control officers.
More Ways To Love Pets!
It's no secret that Subaru of New England loves pets! Each year, we designate October as our Subaru Loves Pets month. As part of the Subaru Love Promise, the #SNELovesPets Campaign is dedicated to supporting and promoting animal health, safety, and happiness. We also hope to shine a much-deserved light on, and raise awareness for non-profit organizations throughout New England that are committed to improving the lives of all animals every single day. That is the reason we are donating $5 for every unique pet picture uploaded and tagged with #SNELovesPets on Instagram, Twitter, or Facebook during the month of October.