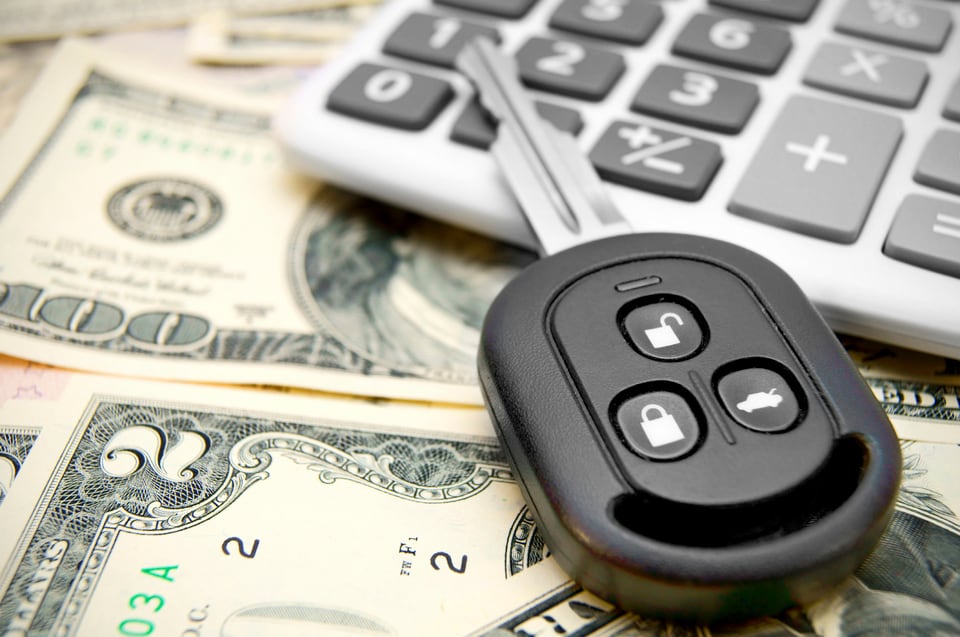 Is a Traditional Auto Loan or a Subaru Lease Right for You? 
Here at Charlie's Subaru, we know that buying or leasing a new Subaru can feel like a big decision. You will need to choose an auto finance plan that suits your lifestyle, budget and anticipated travel needs. Our Augusta, Maine finance center representatives can help you weigh your options more carefully. Let's take a brief look at the benefits and drawbacks of both options so you can discover which plan most relates to your unique travel expectations.
Benefits of Car Loans over Leasing
 
Equity: When you purchase your Subaru SUV or car, you can gain equity in your vehicle and also enjoy additional funds toward the purchase of your next vehicle if you choose to sell or trade-in your car for credit.
 
Ownership: At the conclusion of your auto loan, you will have access to your vehicle without having to continue monthly car payments. If you maintain your car at the manufacturer-recommended intervals, you could potentially enjoy many years of reliable transportation in your own car.
 
Modifications: If you would like to upgrade or modify your vehicle, an auto loan could serve as a better option than a lease. You are expected to return a leased vehicle in like-new condition. Many families with young children benefit from a loan rather than a lease due to this specific benefit.
 
Mileage: You can drive your vehicle as many miles as you'd like without excess mileage fees that apply to leases. If you choose to pursue a Subaru lease instead of a loan, you will need to be mindful of the amount of miles that you expect to put onto your vehicle and factor that in to your lease agreement to avoid extra fees.
 
Benefits of Leases over Car Loans
 
Ease of Return: It is easy to return your car or SUV to the dealership at the conclusion of your lease. You do not need to find a new buyer for your vehicle before you can buy or lease a newer vehicle.
 
Lower Monthly Payment: A monthly lease payment is often lower than a traditional car loan. You do not need to pay for the entire cost of the car over the leasing period, and only make payments toward the anticipated depreciation.
 
Upgrade Often: Leasing a car or SUV serves as an excellent option for Portland area drivers that want to upgrade transportation at regular intervals without the hassle of buying, selling or trading in a vehicle every few years.
 
Less Money Upfront: An auto lease typically requires less money upfront than a new car loan. You do not receive any money back when you decide to purchase or lease a newer Subaru model, unlike a traditional car loan. If you want to build ownership credit with your vehicle, a lease may not help in this specific area.
 
Warranty Coverage: Your lease period will likely last the length of your car's warranty period, keeping you covered for unexpected repairs or replacements. You still need to maintain your car at the manufacturer's service schedule to avoid additional fees at the end of your lease. And you will still get warranty coverage if you buy a new vehicle, but once it runs out you are on the hook for any repairs.
 
Can I get a Subaru lease anywhere in Maine?
You can! Here at Charlie's Subaru we serve the area around Augusta, coastal Maine, and many cities including Wiscasset and Bangor. This means if you need a car loan in Portland or a Subaru lease in Auburn, we can help. Discuss the additional benefits of buying or leasing a Subaru vehicle at our dealership in Augusta, Maine. Whether you reside in our friendly community or travel to our finance center from nearby Bangor, Auburn, Portland or South Portland, our Subaru finance experts can help you weigh the benefits of leasing or buying a vehicle from our dealership.Get a Subaru lease near Bangor on the car you want today!